BHA to investigate after two horses are withdrawn in Nottingham mix-up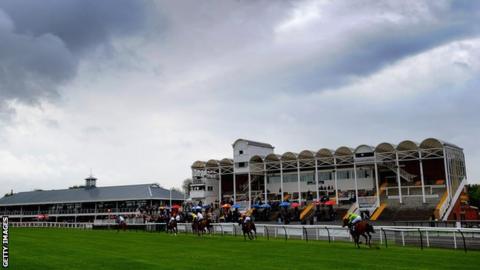 An incident in which two horses were mixed up at the start of a race – causing both to be scratched from the event – is to be investigated by the British Horseracing Authority.
The gelding Operative became unsettled in the starting stalls and was withdrawn from the race at Nottingham.
However, it was Magic Pulse's name that was announced on the course.
The incorrect information was also communicated to TV screens, online punters and to betting shops.
It meant that Magic Pulse, who was not even in the stalls when the incident with Operative happened, was also not allowed to run in the Jockey Club Grassroots Sprint Distance Series Final, run over six furlongs.
An official report has been forwarded by the stewards to the BHA.
Magic Pulse's trainer David Griffiths said: "This kind of comedy of errors shouldn't happen. It shouldn't all happen on one guy's say-so – it should be checked.
"I don't know how he's called it wrong – my horse wasn't even in the stalls, and they were drawn miles apart [in the stalls] anyway, and the colours aren't very similar."
The BHA has recently reduced the number of amateur stewards.
But the body has been criticised over incidents in which a fulltime judge called the wrong winner twice in the space of five months, and incorrect horses were allowed to take part in races because they had not been properly checked.
Brant Dunshea, the BHA chief regulatory officer, said: "It goes without saying that the entire team are disappointed Magic Pulse was withdrawn in error.
"We are acutely aware of the impact that an incident of human error like this can have, not least on the connections of the horse.
"We will take a full and frank look into what happened before determining what steps we will now take."