David Wilkie: Swimming 'a rich man's sport' & 'night and day' compared to 1970s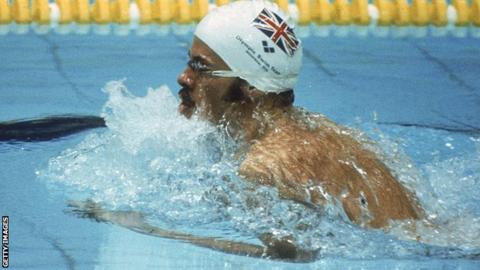 British Olympic swimming gold medallist David Wilkie has questioned Adam Peaty's view that the sport is "still in the 1970s".
Wilkie, who won 200m breaststroke gold in 1976, says the financial investment now is "quite incredible" and "night and day" compared to his amateur era.
But the Scot is scathing about what he sees as the sport's failure to increase levels of participation in Britain.
"Swimming is still a rich man's sport," he told BBC Scotland.
"It is not for all. Swimming is for the elite, and that is what they have focused upon by calculating success through the amount of Olympic medals we have won. Nothing else counts.
"We have been very successful as a nation, but it really hasn't had an impact on participation levels. I don't see more people taking part than you maybe had in the 1970s.
"Something has clearly gone wrong and if that is the point Adam is making, he is probably quite right – we are stuck in the '70s.
"But in terms of the financial benefits, it is night and day. I didn't receive a penny. You win a gold medal now and I reckon it is probably worth £1m."
'We don't have a great deal of interest in swimming'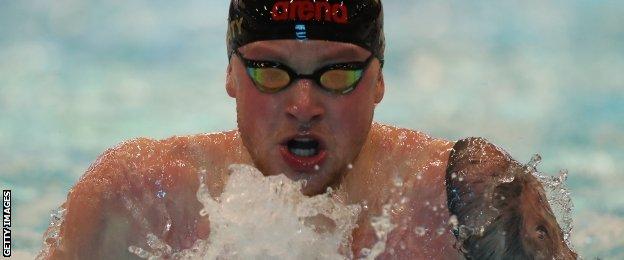 Olympic and world champion Peaty, 23, is among a host of leading swimmers to have criticised international governing body Fina over the past year.
The inaugural International Swimming League (ISL) – in which Peaty and other big names were due to race – was cancelled after Fina threatened to ban any athletes who competed from next year's World Championships.
But Wilkie, 64, does not necessarily share Peaty's view – "whether it takes four years or 10 years, I think it's going to happen" – that some sort of breakaway competition is inevitable.
"We are not media-savvy enough in swimming to do that," Wilkie added. "We don't have a great deal of interest in the sport.
"Swimming is very popular every four years – you can't get a ticket for the Olympics programme – but I don't think swimming is a sport that people want to watch day in, day out like other sports.
"I don't think we have got the public's attention all the time, which you need for a sport to break away and be commercially successful at a professional level."