Ex-England captain Collingwood to retire at end of season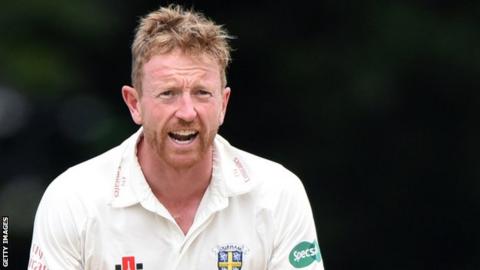 Durham's former England captain Paul Collingwood is to retire at the end of the season, 22 years after making his first-class debut.
The 42-year-old all-rounder became the first England skipper to win a global tournament when he led the team to victory at the ICC World T20 in 2010.
He played in 68 Tests, 197 one-day internationals and 36 Twenty20s.
Collingwood made his first-class debut in 1996, won the County Championship in 2013 and the One-Day Cup a year later.
His final game will be at home to Middlesex, starting on 24 September.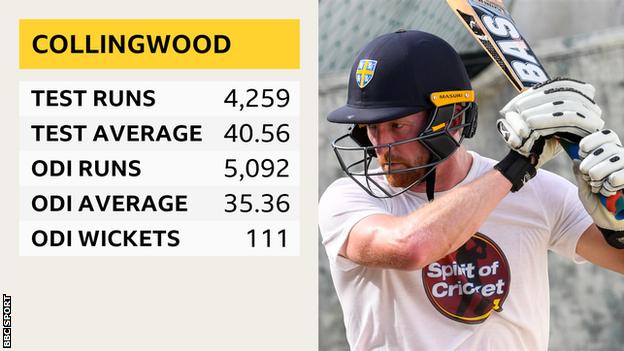 Collingwood was part of three Ashes-winning teams and was one of Wisden's five Cricketers of the Year in 2007.
He has scored 16,891 runs in first-class cricket, including 4,259 in Tests.
Collingwood also played in the Indian Premier League for Delhi Daredevils and Rajasthan Royals, and played and coached in the Australian Big Bash with Perth Scorchers.