F1 quiz: Kimi wins, Putin on the podium & Ricciardo's shoey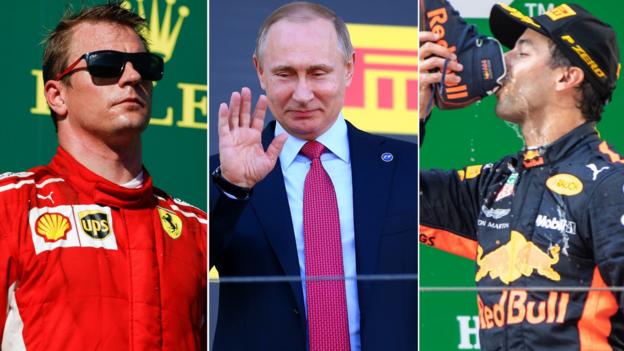 Another F1 season of high drama and funny moments has come to an end.
From Australia to Abu Dhabi, we've seen spectacular crashes, pop stars in the paddock and one driver branded "a sensational wingman" by his team boss.
There's also been the odd Ricciardo shoey thrown in for good measure.
So, cast your mind back over the last nine months of adrenaline-fuelled racing and see how many 2018 highlights you can remember…