GB's Synchronised Swimming team aiming for 2020 Olympics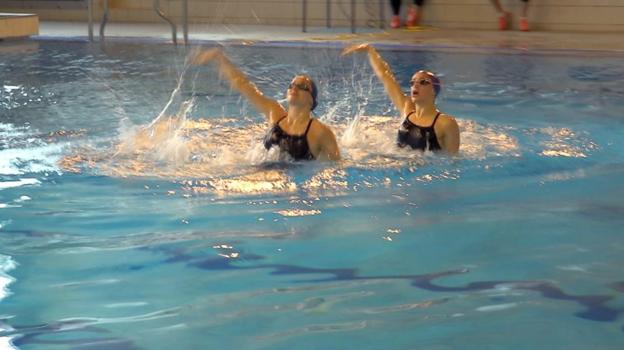 The GB synchronised swimming team say their Olympic ambitions are on track.
The squad has been rebuilt in recent years after UK Sport withdrew the sports entire £4.3m budget in 2014.
Bristol pair Kate Shortman, 16, and Izzy Thorpe, 17, have taken over as the duet finishing in an impressive 16th at the 2017 World Championships and are aiming to qualify for the 2020 Tokyo Olympics.
They've been training in Aldershot, Hampshire, ahead of the new season when they will compete in the duet and team competitions at the European Championships.