Renault technical chief Bob Bell steps down for advisory role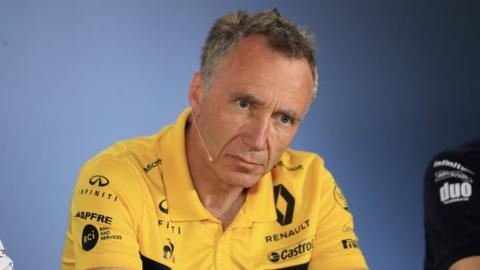 Bob Bell is to step down from his role as chief technical officer of Renault's Formula 1 team to take on a part-time advisory role.
The 60-year-old Northern Irishman's current role, ensuring effective links between the British and French arms of the team, will not be filled.
The move comes three months after Frenchman Marcin Budkowski started work with the F1 team as executive director.
Technical director Nick Chester remains in position and reports to Budkowski.
Bell was one of the most experienced and highly regarded design engineers in F1, having previously worked for Mercedes, Renault in a previous era, Jordan and McLaren.
Renault said that "after 36 years in Formula 1, he has understandably expressed a desire to move away from front-line action while exploring other interests outside the sport".
Renault F1 managing director Cyril Abiteboul said Bell had "helped to make Renault Sport a genuine and respected points scorer" and he was "a massive part of the heart and soul off the team".
He added: "Bob will now look closely at how to work with our partners but also the different stakeholders of F1, and of the Renault Nissan Mitsubishi alliance, to ensure we continue to move further up the grid."