Women's World Cup player rater: Argentina v Japan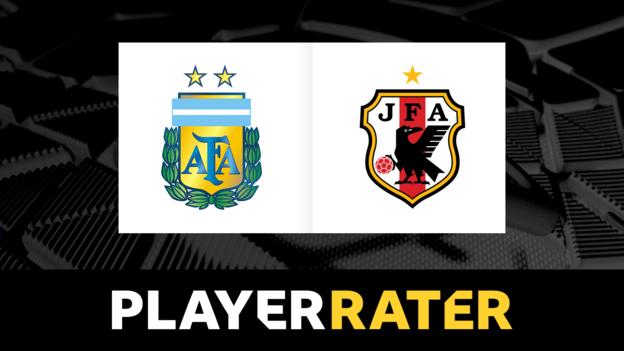 Argentina and Japan are playing in their Women's World Cup opening game.
Follow the game here and rate the players' performances out of 10 below.
How to play
Rate players out of 10 throughout or after the game. The rater will close 30 minutes after the final whistle.
Rating range key
= Give it up
= Pure perfection
Argentina
Squad number

1

Player name

Correa

Squad number

13

Player name

Gomez

Squad number

2

Player name

Barroso

Squad number

6

Player name

Cometti

Squad number

3

Player name

Stabile

Squad number

16

Player name

Benítez

Squad number

11

Player name

Flor Bonsegundo

Squad number

8

Player name

Bravo

Squad number

14

Player name

Mayorga

Squad number

10

Player name

Banini

Squad number

9

Player name

Sole Jaimes
Squad number

5

Player name

Santana
Japan
Squad number

18

Player name

Yamashita

Squad number

22

Player name

Shimizu

Squad number

4

Player name

Kumagai

Squad number

12

Player name

Minami

Squad number

3

Player name

Sameshima

Squad number

7

Player name

Nakajima

Squad number

6

Player name

Sugita

Squad number

17

Player name

Miura

Squad number

14

Player name

Hasegawa

Squad number

9

Player name

Sugasawa

Squad number

20

Player name

Yokoyama
Squad number

8

Player name

Iwabuchi